Thanks so much for reading this month's news from The Initiative, a community committed to "walking in deeper friendship with Jesus and his followers, so that the love of Christ might exceed all divisions." We do this primarily through prayer, sharing of our lives, and proactive work for greater unity. This month we're sharing about an amazing week at the Christian Churches Together forum and directing you to a practical resource for creating good dialogue across difference.
Baptism: Waters that Unite and Divide
That was the theme of the Christian Churches Together forum that Tom Masters (a member of our Leadership Council) and I participated in Savannah, GA from October 3-6. CCT is one of the broadest fellowships of Christian communions in the United States, "bringing together communions and organizations to witness together to the reconciling power of Jesus." They identify their three charisms as "engaging in loving relationships, learning theologically, and leading actions that provide a way toward Beloved Community."
We experienced all three charisms at the forum, making lots of new relational connections, listening to reports from the five Christian tradition "families" Catholic, Orthodox, Evangelical, Pentecostal, Historic Black, and Mainline Protestant) and getting to witness CCT's unique consensus-building process for creating those leading actions.
As part of each day, we also journeyed together to various churches around the city, including the Cathedral of St. John the Baptist, Christ Church Episcopal (John Wesley was their third rector – not every church can say that!), First African Baptist (the oldest continually worshiping Historic Black church in the US) and St. Paul's Greek Orthodox Church. This "pilgrimage" of sorts created welcoming space, similar to being in someone's living room, where folks could share the stories of their churches and why – and how – they worship the way they do. This series of visits inspired me to start thinking about ways that our Initiative community could organize similar worship-space pilgrimages in the places where we live. Stay tuned for how those ideas emerge over the next couple months!
The most powerful experience of the week was the afternoon we spent in Riceboro, being hosted for lunch by many of the churches and community leaders, and then walking the Gullah Gechee baptismal trail, where enslaved folk would sneak away to baptize one another, since their enslavers would not allow them to be baptized (as that would have acknowledged their full humanity) At the end of the afternoon journey, we renewed our baptisms together in those holy and complicated waters.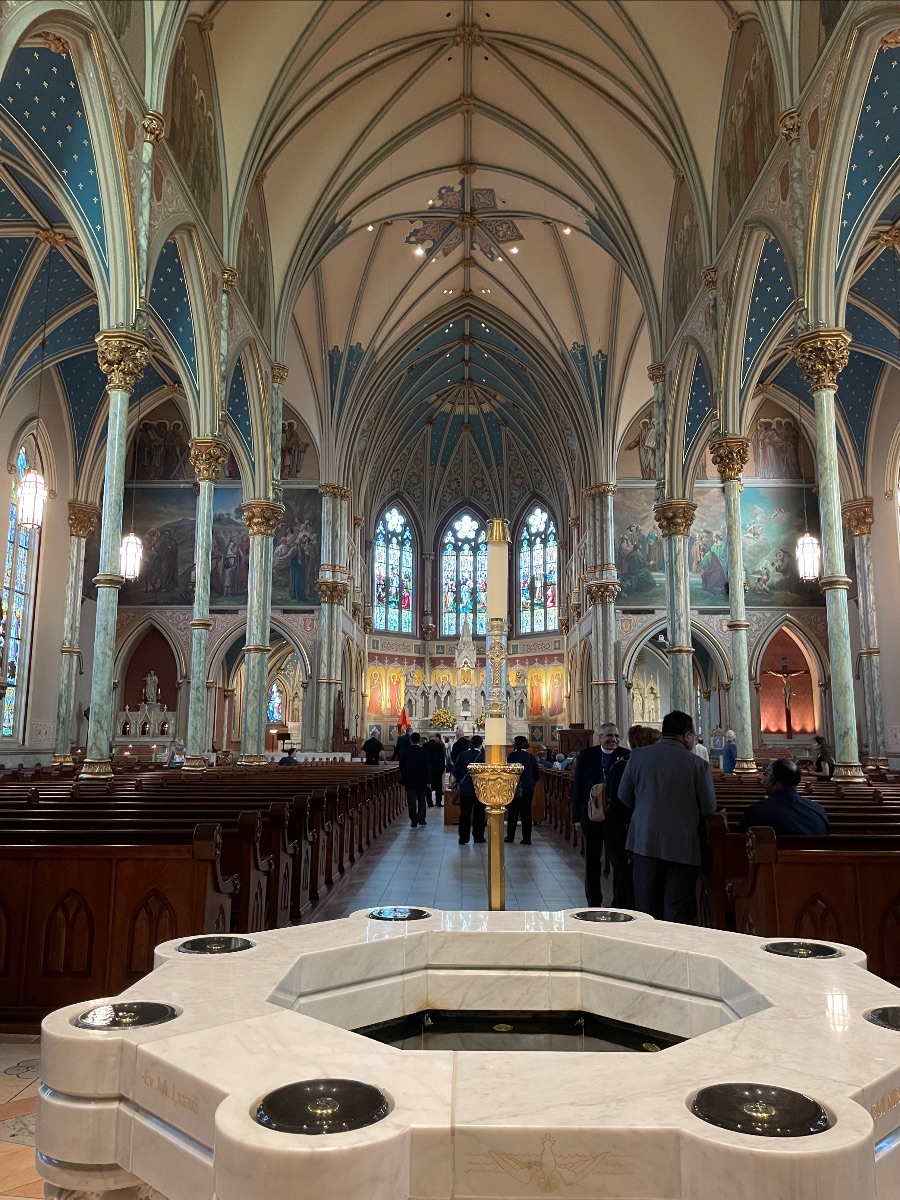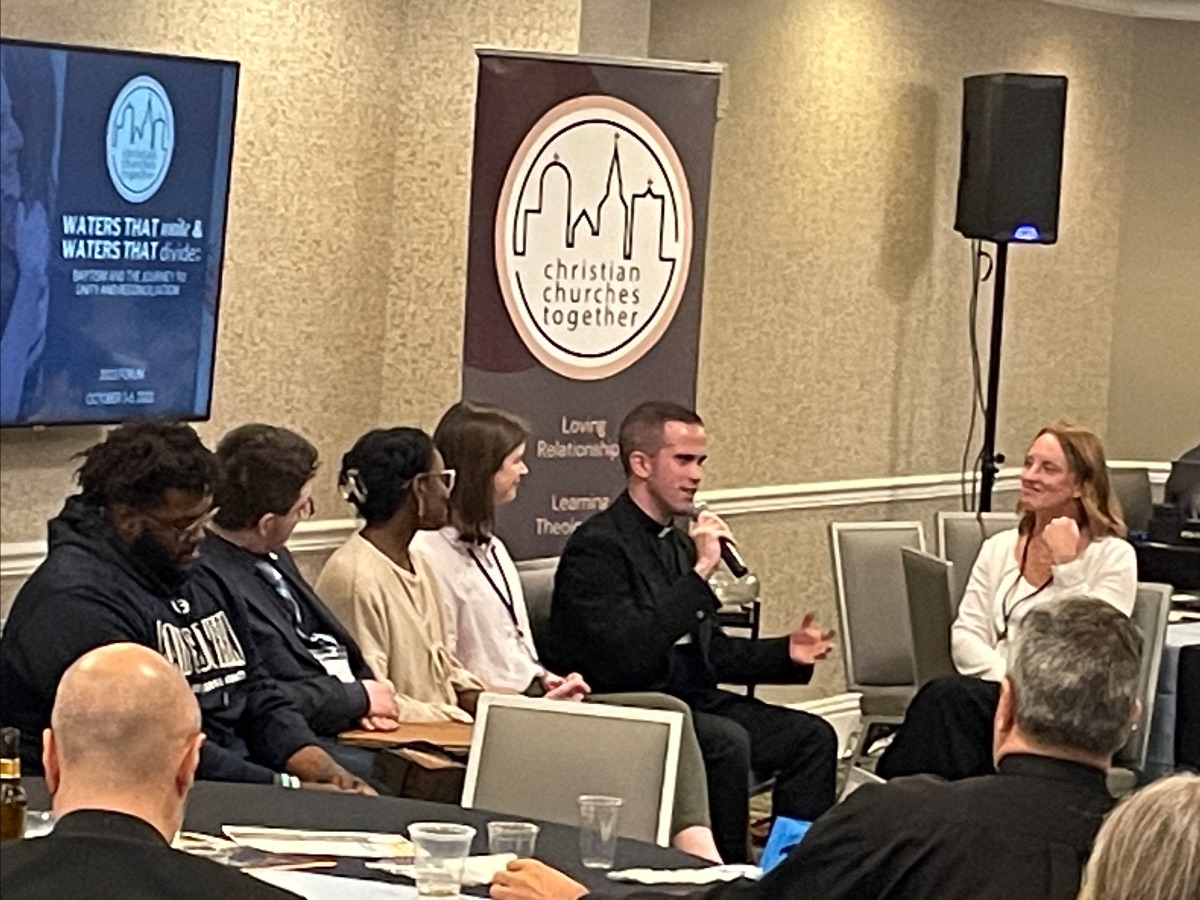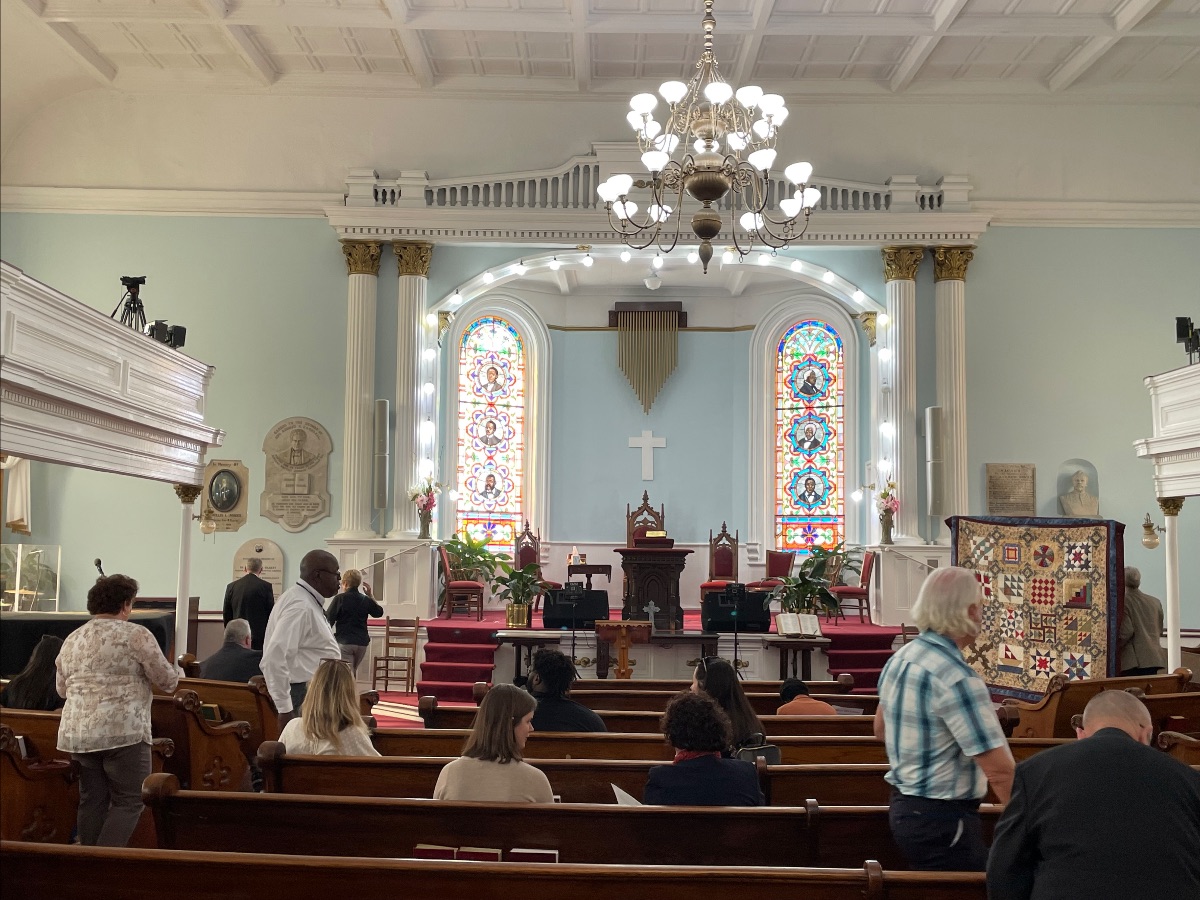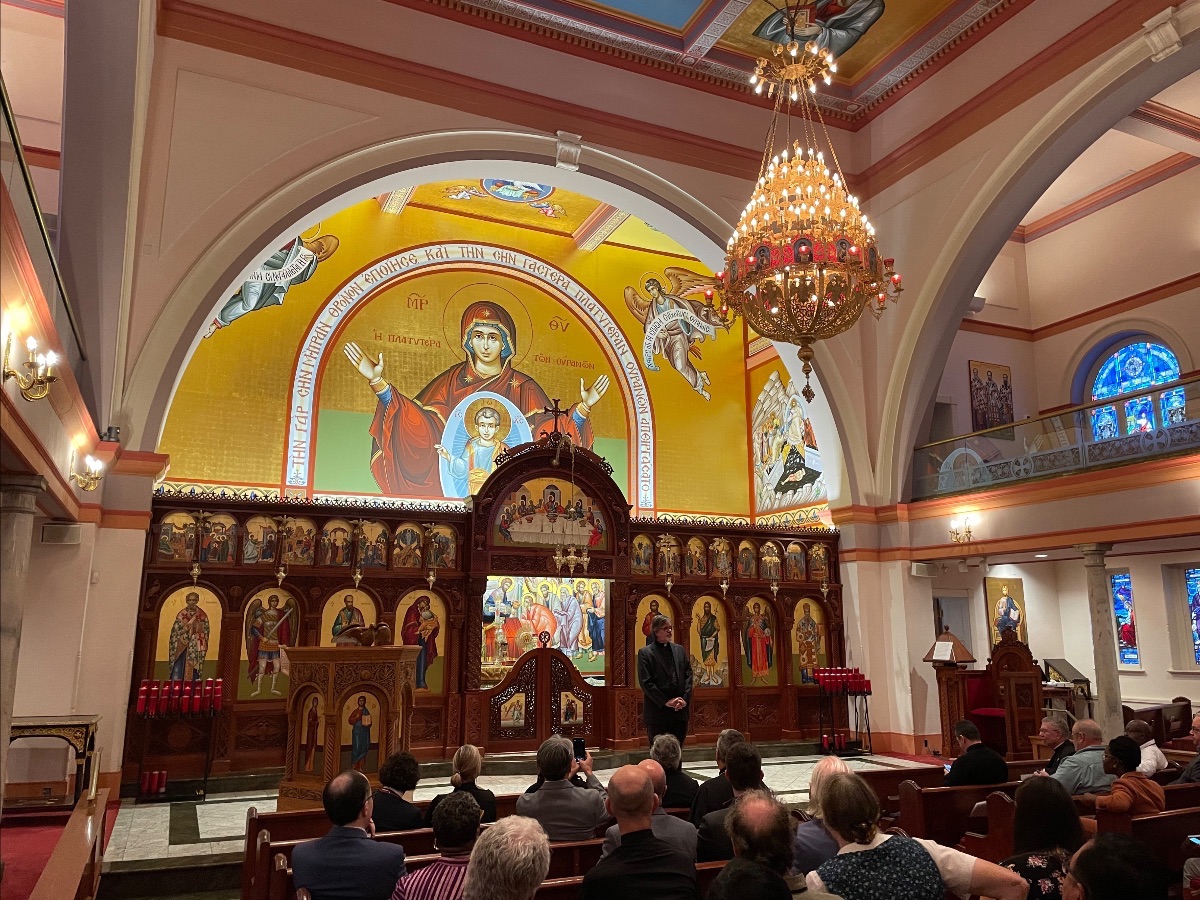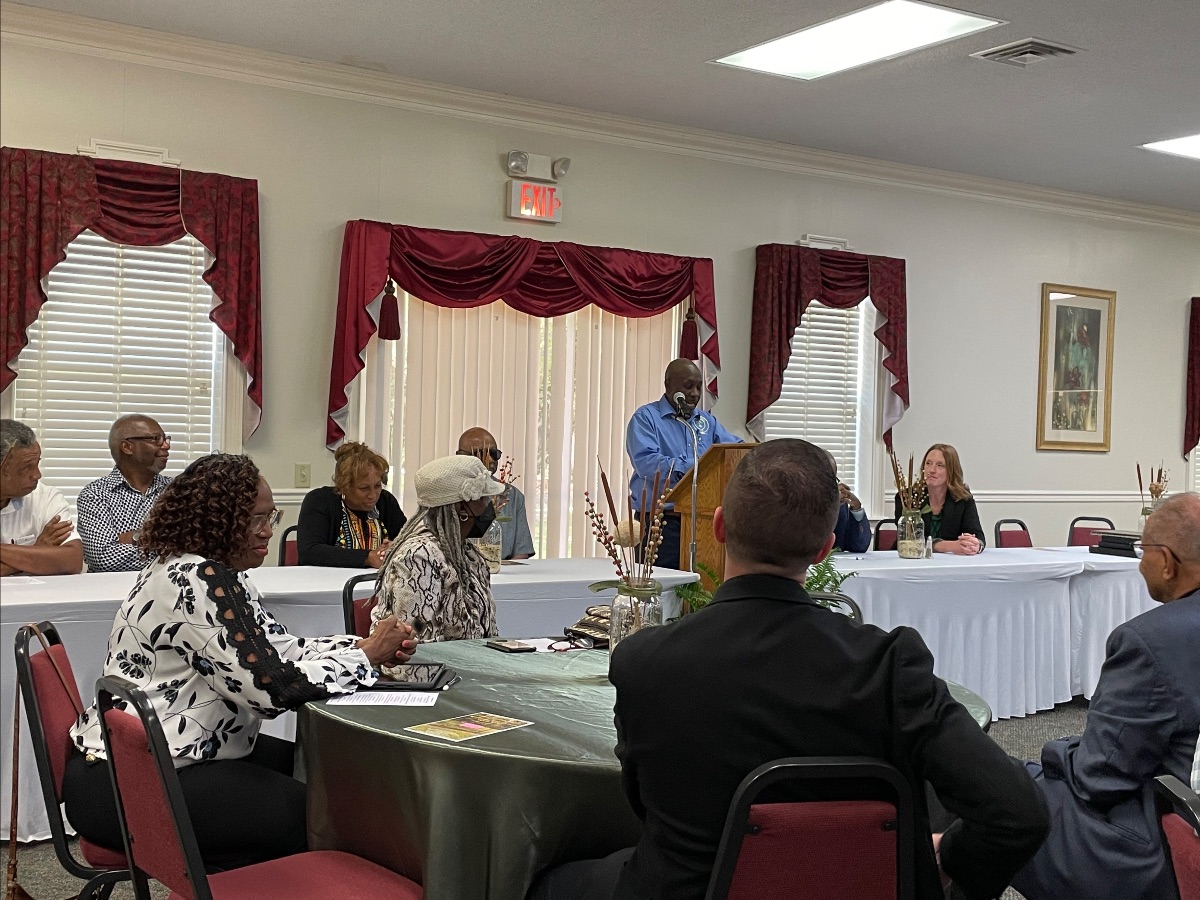 Resource of the Month – Grassroots Ecumenism
Last fall, Karen Petersen Finch released a really practical and helpful book on how to "work proactively for greater missional unity" (that's one of our practices, if you didn't remember) on a local level. What started as an attempt by two churches in Clarkston, WA (Presbyterian and Catholic) to host a joint Vacation Bible School led to an amazing two-year-long encounter and series of dialogues across their theological and ecclesial differences.
The book tells the compelling story of how that happened and has a ton of practical ways to apply what they learned together through that process. You can get the book directly through its publisher (Focolare Media). I'd also commend a podcast with Rev. Karen hosted by our Glenmary Missioners friend Nathan Smith where she tells more of the story and what she learned about difference, dialogue and encounter through the experience. There are some other great conversations in that podcast series – Grassroots Ecumenists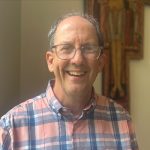 Thank you so much for journeying with us this month through your prayers, engagement, encouragement, and generosity. The intensity of travel and hosting gatherings that characterized the past two months for me has eased, and I am looking forward to more time for prayer and long-term planning as 2024 comes closer. I'm also looking forward to the imminent arrival of our second grandchild, due in a little over a week!
Today as I write this (the 18th), we celebrate the feast of St. Luke the Evangelist. From the Book of Common Prayer, I invite you to pray this along with me as you read: "Almighty God, who inspired your servant Luke to set forth in the Gospel the love and healing power of your Son: Graciously continue in your Church this love and power to heal, to the praise and glory of your Name."
Yours in Christ's Love,
Scott Brill
Executive Director