Thanks so much for reading this month's news from The Initiative, a community committed to "walking in deeper friendship with Jesus and his followers, so that the love of Christ might exceed all divisions." We do this primarily through prayer, sharing of our lives, and proactive work for greater unity. This month we reflect on some experiences of Benedictine hospitality, invite you to join a conversation about an important book, and open registration for our Midwest gathering in August.
In his Rule for religious communities, written nearly 1500 years ago, St. Benedict instructs a type of hospitality that would welcome "everyone who comes to be received as Christ." This is in part from the conviction that every stranger has a gift to bring to the community, as well as the community having gifts to bless the stranger with in return. And that both the guests and the hosts will be transformed in Christlikeness through the encounter.
I had one of those transformative encounters a couple of weeks ago. Usually when I have the opportunity to preach, I know the community that I'm preaching to pretty well. But at the end of April, I was invited to preach to a congregation that I wasn't familiar with at all (including the stories of some painful separations in their recent past). The initial conversation around "so what's your preaching text?" (answer: John 17) began a little bit awkwardly, and I initially wondered if maybe I should try to graciously bow out. But as the conversation went on, cracks of friendship opened up and trust began to grow. You can listen to the sermon that emerged from that encounter in the link below.
But what really made an impact on me was the hospitality I received. Whatever hesitations folk might have had about this preacher they didn't know well, I was welcomed as someone who had a gift to bring. And in being given the gift of such welcome, I was also changed by Jesus and blessed with a deeper conviction to "love as Jesus has loved me."
I also think it demonstrates some of what we're trying to do in The Initiative (which is why I'm sharing it in the update). There is power in opening up cracks of friendship with others that we don't know, don't understand and may even have significant disagreements with. If we "receive them as Christ" – awkward as that may be at first – we'll discover ways that we are being given gifts and ways that we have to offer our gifts.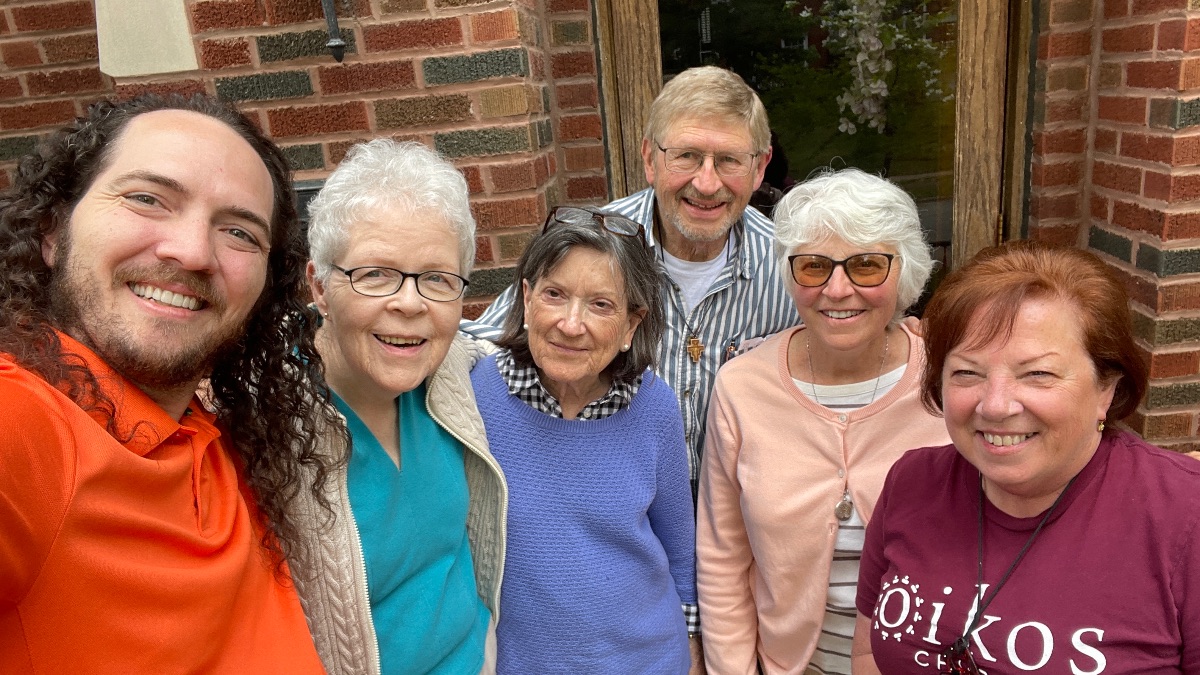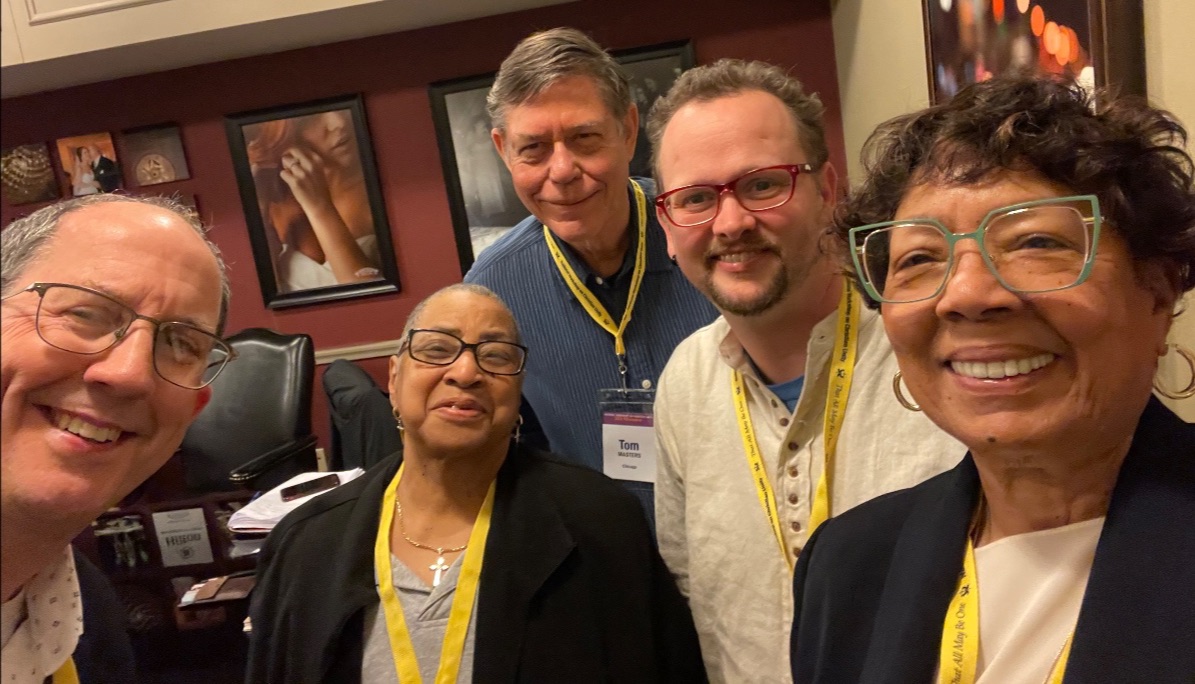 Some more encounters of Benedictine-type hospitality from the past month: At left, Initiative members & friends from Memphis, downstate Illinois, and southeastern Missouri gathered for a day in St. Louis. And at right, some of our members & friends who participated in the National Workshop on Christian Unity this past week in Milwaukee.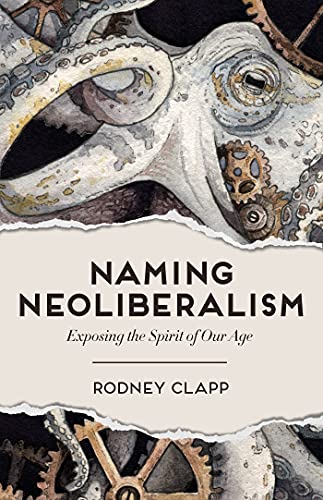 Resource of the Month – a book discussion with our Founder
  For four consecutive Tuesday nights starting May 16th, John Armstrong (with help from me and a couple others) will be hosting a conversation on this important book.
Here's John's pitch: I read "Naming Neoliberalism" when it came out in the fall of 2022. I picked it up a second time in April and read it again. In so many ways I consider this the most important book I have read in recent years. Why? The church in the U.S. has lost its way and drifts without real gospel clarity. The loss of membership, money and mission is so clear that no one can seriously doubt that we are in a crisis that cannot be solved by new programs or slick pitches. Don't be fooled if your church is large. It is likely large precisely because it is doing what appeals, knowingly or otherwise, to this reigning philosophy.
After reading it the second time I pondered how to encourage my friends to read this book and interact about how it can help us to be more faithful.
The dates are May 16, 23, 30 & June 6. The time is 7:30 EDT (6:30 Central). And the author will join us for the last session on the 6th. The Zoom link to join each week is here
Registration Open for our August Midwest gathering
Join us from noon Friday August 11th until 7:00pm Saturday August 12th to grow in the way of "love greater than division" through friendship encounters and developing our friend-making skills – as we share, pray, eat, worship and read Scripture together.
Cost is $215, which includes housing and five meals (slightly cheaper if you share a room). Click on the image to get to the registration page.
Thanks so much for your connection to The Initiative, and for taking the time to read and interact with this update.
In the month ahead, may you be received with hospitality in new and unexpected places, and may you welcome all those that our Lord sends your way and receive them and their gifts with joy!
Yours in Christ's Love,


Scott Brill
Executive Director