Thanks so much for reading this month's news from The Initiative, a community committed to "walking in deeper friendship with Jesus and his followers, so that the love of Christ might exceed all divisions." We do this primarily through prayer, sharing of our lives, and proactive work for greater unity. This month features a reflection on walking together in Jesus' way of love by one of our community members, information about some of our regional gatherings, and a couple other things for your encouragement and prayers.
Israel Chaffin became a covenant member of The Initiative at our very first gathering in 2019, and has recently joined our Leadership Council. His thoughtful (as you'll see below) and Christ-centered life of proactive friendship has been an inspiration. He's been instrumental in helping develop the Memphis-area Initiative community, where he lives with his wife and young son.
"Becoming involved with The Initiative community was a marker (and a catalyst) for me taking intentional steps into the work of unity in this world. I had no clue that this was the direction my life was going, as I searched for and encountered God on my path along the years, but I am delighted by the gifts and goodness that He has generated along the way.
One of the gifts that I have received through the community, which I am especially grateful for, is an impressive awareness of how "Christ in YOU" (the other who is not me) is a completeness of Christ's life with me. And the substantive reality of this gift is realized in our mutual sharing. I do not own Christ apart from you. We know God in the sharing of Christ, always in a togetherness, and even across tremendous variation and surprising differences. Coming from an older way of life that insisted on a kind of separating distinction, the breath of God's life as known in a shared togetherness is sweet, satisfying, and energizing for living—and hopeful for a beautiful future.
This togetherness is how the fullness of God's Image is realized. Our New Testament (alongside history) reveals how this doesn't happen with a full regiment of the clean and upstanding of society, even though they are included too. This togetherness is open and intended for all. When I consider Paul's particular experience with the Roman community—with its cliques, disagreements, and in-fighting—I see encapsulated an experience that is common (and may be the deepest of wounds to be healed): "I am okay, even if you aren't. I only need you as far as I choose." I think of myself, how I am not full when I am alone and how I have desired it to be otherwise. And, yet, I'm also aware how this incompleteness is itself a gifted reality clothed with vulnerability, which opens me to others.
As Paul urges the factioning groups to welcome one another, he builds this on the humble basis of Christ's welcoming, and its full inclusion of them all. Christ is with all, extending the love of God to comfort friends, and to bear the wounds of those who push against Love's embrace. It's at this place of incomplete vulnerability that God in Christ intersects with me—with us—and provides Life and opportunity through a better way—a "together" way. Together, in suffering. Together, in joy.  Together, in misunderstanding. Together, in knowledge. Together, in conviction. Together, in uncertainty. Together, in searching. Together, in finding. Together, in all things.
Together may be another word I could use synonymously with Life. Together may be another word I could use synonymously with God. Together, most definitely, is another way I can now think of completeness and fullness: to revel in, ignite, and display brightly the glory of a humble God who is ever-present with the creation He holds in His Love.
As we walk together one with another in this Initiative way, our hope is to especially lift up the heart-cry of Christ's Spirit, "That All May Be One!" We, each of us, have the unique opportunity that our lives afford to BE this together with people where joy is known. But please consider within the balance of this joy also the people where distress is known. And let us pursue a more complete togetherness, where we are given the gift of laying down ourselves for the beautiful and valuable life of another. I don't ask that we take on any more than is given to us, but that we allow ourselves to receive fully whatever measure that gift is and trust in the wisdom of the Giver. Oneness abounds in togetherness; may we be people that are known for unusual togetherness: The kind of togetherness which will bring people to see a glimpse of the reality of how Christ is present in all things, and cry out with a single voice to the glory of God."`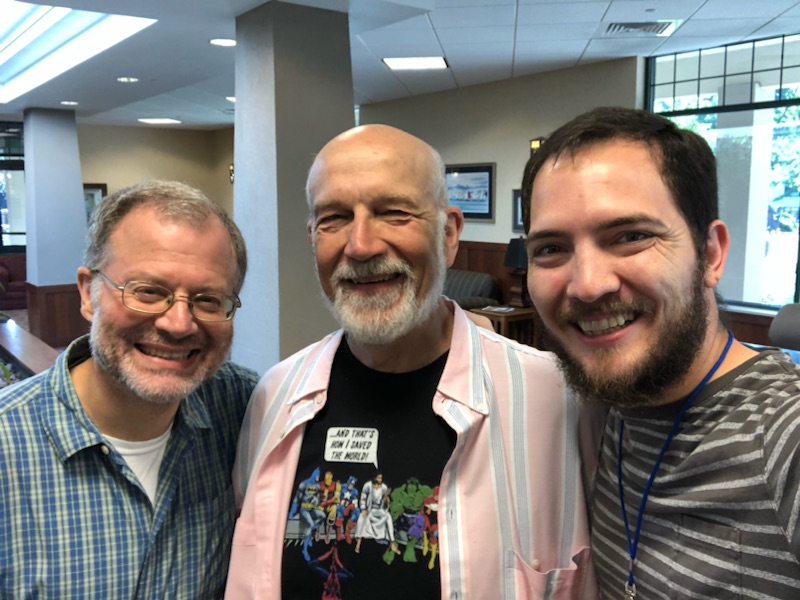 Israel (r) with Richard and Fr. Bob at the first Green Lake gathering of The Initiative
I'm excited to announce that we have dates and locations for two of our regional gatherings. In August, we're inviting folks from the midwest (and beyond!) together at the University of St. Mary of the Lake Conference Center in Mundelein, IL (about 45 minutes northwest of O'Hare). And in mid-September we're inviting members & friends in the northeast (and beyond!) together at the Toah Nipi Conference Center in Rindge, NH (about an hour northwest of Boston).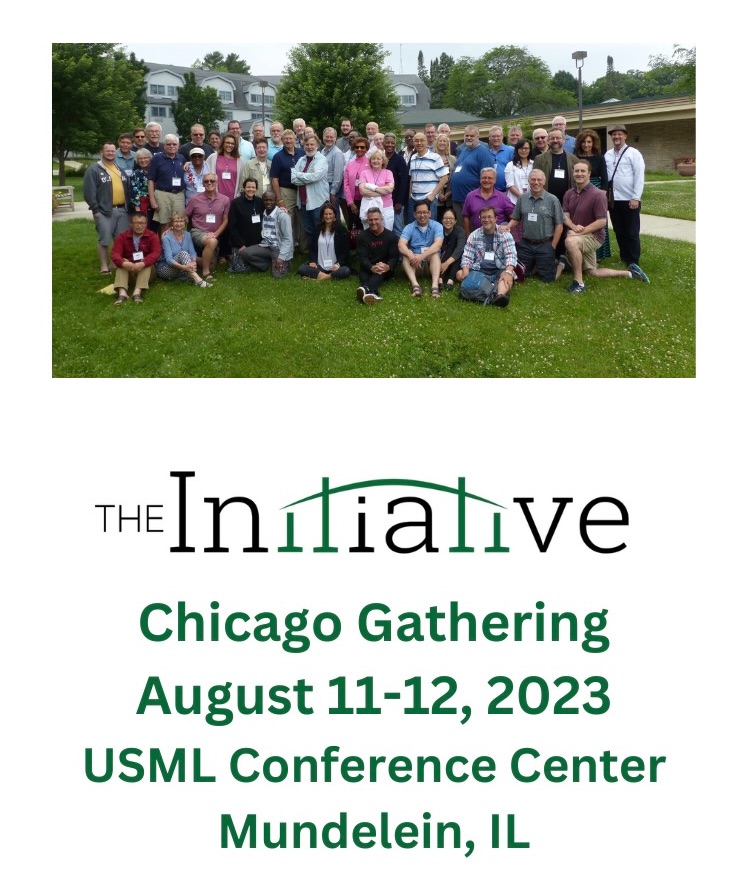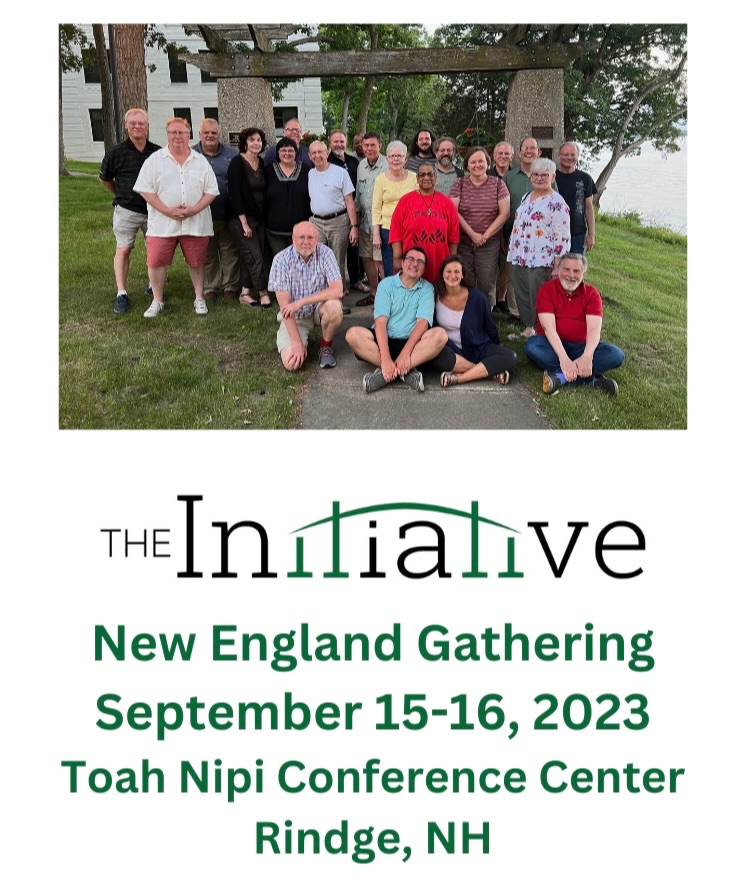 These gatherings will be modeled on our previous Green Lake gatherings and will include time to explore our way of missional love and its three practices, build friendships, and encourage next steps in "taking the initiative" in our own specific contexts.
Save the dates on your calendar and look for registration details on our website and in next month's update.
A conversation between friends
For those of you who listen to podcasts, I commend this conversation between Curtis Chang and Andy Crouch (two old friends of mine from Boston InterVarsity back in the 1990s). In talking about the temptations of "having an impact" they also lay out an alternative case for the power of long-term, generational friendship anchored deeply in God's love. I found it amazingly aligned with what we're trying to practice as The Initiative! Click the link on the right, or find the April 1st episode in your podcast feed.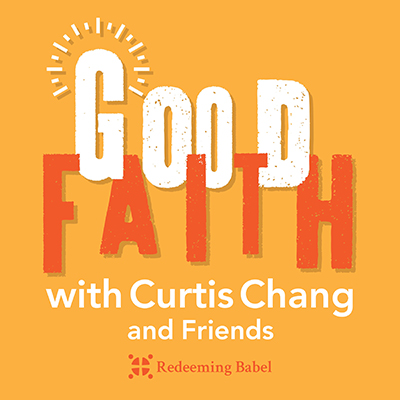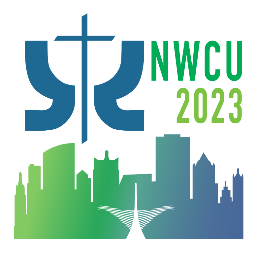 National Workshop on Christian Unity – May 8-11
In a few weeks, Alexei (our Council co-chair) and I will be participating in the National Workshop on Christian Unity, being held this year in Milwaukee. It's a great opportunity to connect with folk who are working in more formal ecumenical structures in various churches. But we're also going to take a day while we're there (Wednesday 5/10) to develop some grassroots work that will include a few Initiative members & friends in the area. Hit reply if you want to know more about that day or connect with us while we're there.
Many thanks, as always, for taking the time to read this update. And additional gratitude for all you who pray and give and seek to live out the way of Jesus' love. May you all be rooted this Easter season in the joy of our resurrected Lord and in the continued revealing of God's "good pleasure… to gather together all things in and under Christ." (Ephesians 1:10)
Yours in Christ's Love,


Scott Brill
Executive Director