Thanks so much for reading this month's news from The Initiative, a community committed to "walking in deeper friendship with Jesus and his followers, so that the love of Christ might exceed all divisions." We do this primarily through prayer, sharing of our lives, and proactive work for greater unity. This month we're featuring another brief reflection from one of our members, another podcast to listen to, and some information about the Week of Prayer for Christian Unity coming up in January.
As an Orthodox Christian, it seems that I have always been in an ecumenical context because our numbers are small in the U.S. I have also done chaplaincy work in higher ed, and this has given me the opportunity to engage Christians from various denominations.
A thing that people often misunderstand in an ecumenical context, is that our Tradition does not fit the neat categories of conservative and liberal, that seem to have structured religious life in U.S. church bodies.
I too have misunderstood some things. In particular, the Protestant statement, "I'm saved." I believed the stereotype — one time and done. I have only recently had this explained to me. From what I could gather, being saved, would be something more like conversion for us, or faith in the divine promises. But it does not stop here. A person has to choose or allow God to be Lord in their life every day. This daily struggle to conform to the divine will is something that all Christians should be able to relate to. All the details of this struggle, is elaborately laid out in our ascetic tradition — such as you would see in the Philokalia, The Way of the Pilgrim, or a modern saint, like St. Porphyrios. This part of our tradition is something that I think would benefit us all.
Dr. Rebecca Luft has a PhD in Biblical Studies. She and her husband, Fr. Elijah Mueller, serve as the advisors for the Orthodox Christian Fellowship at Marquette University. They are both members of The Initiative and live in Milwaukee.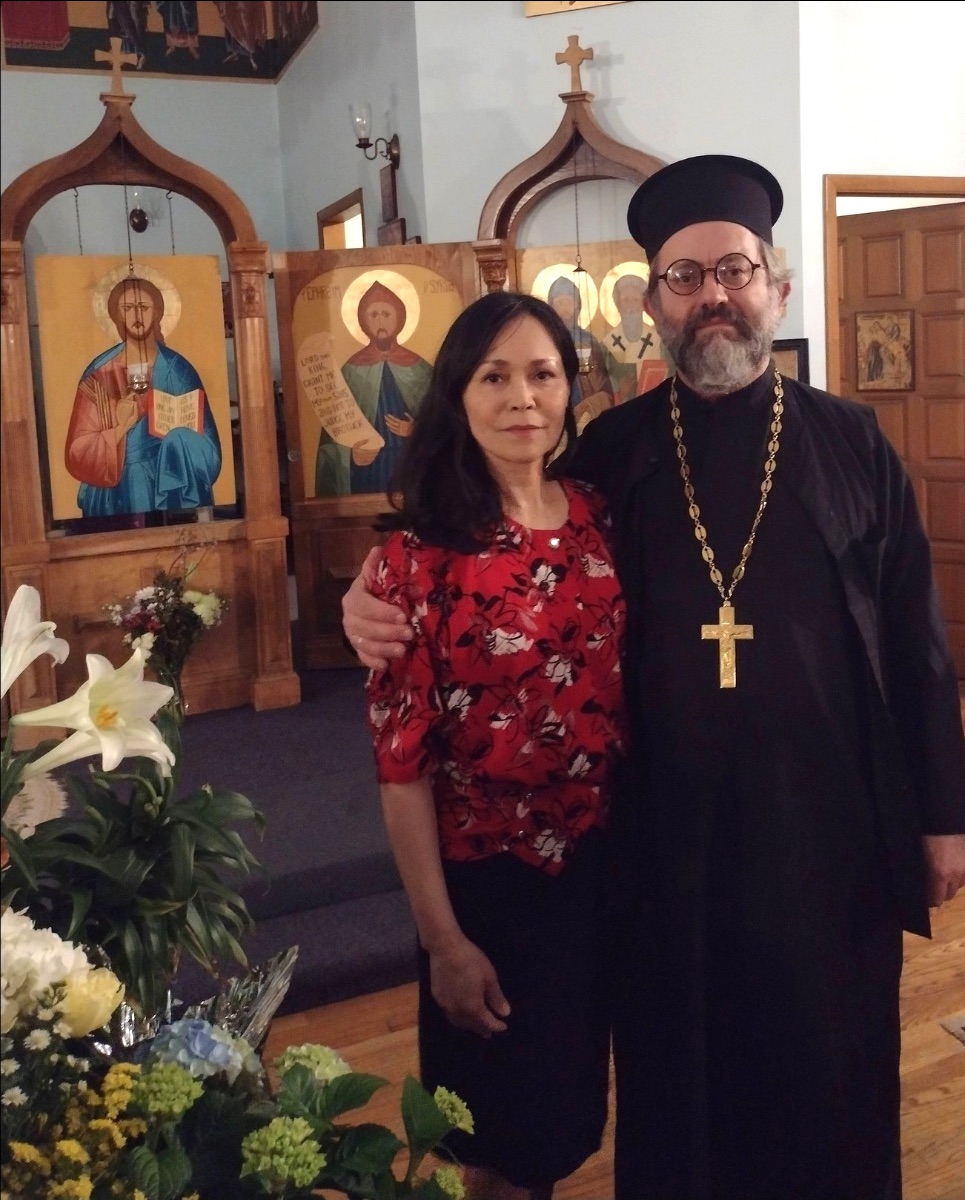 Resource of the Month – John Armstrong's Journey
Some of you who read these updates are very familiar with John Armstrong, our founder, and his journey into a deeper understanding and experience of "missional ecumenism". But those of you who are newer to The Initiative may not have heard it before.
At the beginning of the month, John was interviewed on the Grassroots Ecumenists podcast. It's a great listen if you want to hear more of John's story, as well as getting a deeper sense for the way that God has used John's life of friendship and "love greater than division" to form the way of life and the practices of The Initiative. You can also check out John's personal website to explore some of his writing, including his "Costly Love" and "Tear Down These Walls" books. Spoiler alert: John is currently working on a new book on God's love that's going to be really good. We'll keep you posted.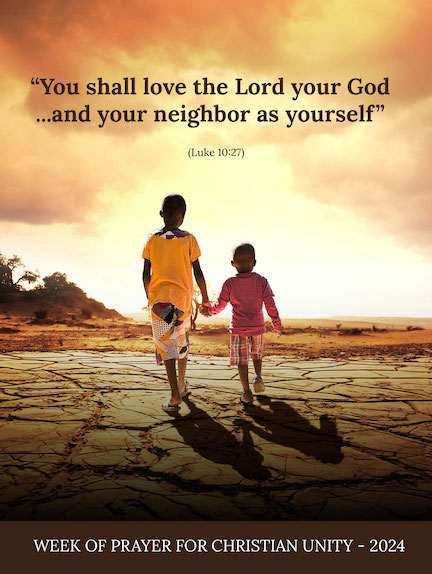 Save the Date: January 18-25 is the Week of Prayer for Christian Unity
As the last two months of 2023 begin to unwind, it's not too early to anticipate what's coming up in 2024. And one of the first important events in the life of The Initiative every year is the Week of Prayer for Christian Unity.
Beginning more than a century ago and taking place between the Feast of the Confession of St. Peter (January 18) and the Feast of the Conversion of St. Paul (January 25), these eight days offer Christians from various traditions the opportunity to come together across our divisions to pray together – for the deepening of love within the Body of Christ and for the healing and well being of our neighbors throughout the world.
This year's theme, liturgies, and prayer guides were developed together by Christian churches from Burkina Faso in western Africa, based on their reflections of the familiar text in Luke 10:25-37. This passage tells the story of how Jesus is asked by a lawyer, "What must I do to inherit everlasting life?" and Jesus responds, "What is written in the law? What do you read there?" The lawyer responds, "You shall love the Lord your God with all your heart, and with all your soul, and with all your strength, and with all your mind; and your neighbor as yourself." Then Jesus says to him, "You have given the right answer; do this, and you will live." But then in order to justify himself, the lawyer says, "And who is my neighbor?" which leads Jesus to tell the parable of the Good Samaritan. One way that you can be preparing over Advent and Christmas is to take some time on your own – or with a family member or friend – to reflect on this powerful text.
Are you interested in learning more about how you might be able to participate or help organize a prayer event in your community during the Week of Prayer? Use this form to let us know and someone will be in touch with you with resources or connections.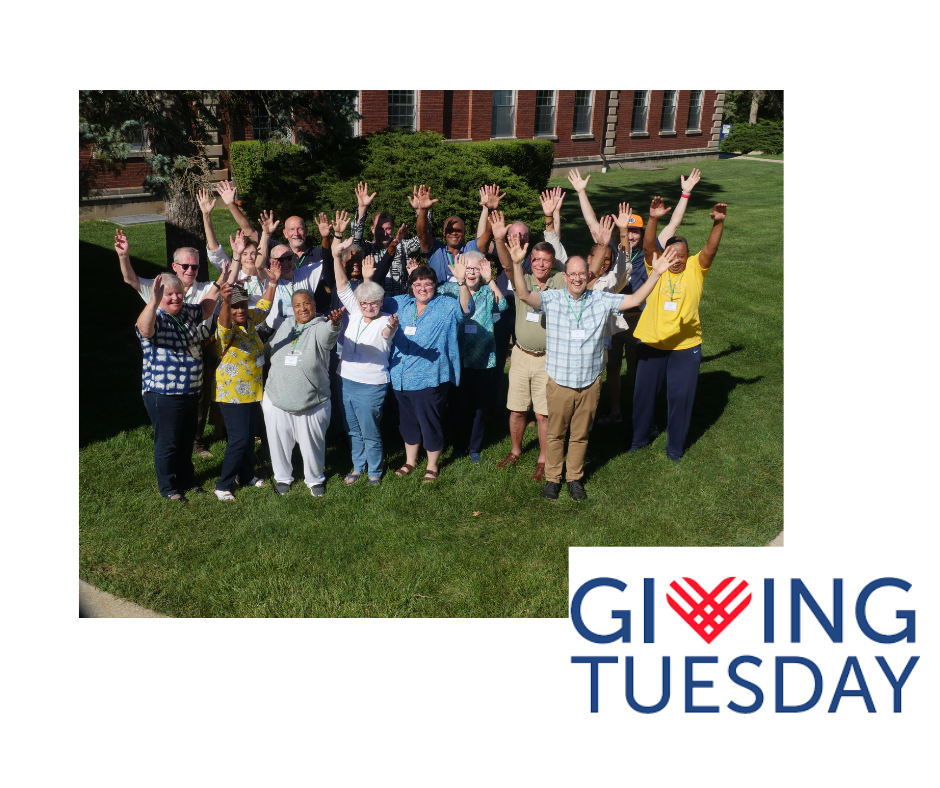 This is also the time of year when many ministry organizations and non-profits use the Tuesday after Thanksgiving ("Giving Tuesday", following in the wake of the indulgences of "Black Friday" and "Cyber Monday") to invite folks to practice generosity as a part of their Thanksgiving celebration.
There will be more information on our social media and website over the next week, but our major initiative (pun intended) heading into 2024 will be developing and growing a network of local "chapters" of The Initiative in various locations. If you'd like to invest in the launch of that project, click on the button below. Thanks!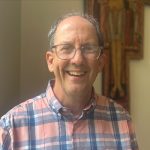 At the beginning of this Thanksgiving week, I'm so thankful for all of the gifts that I receive from you all in my work with The Initiative. I'm enriched by your in many forms: friendships, encouragement, prayers, and generosity.
May each of you receive some kind of gift from this newsletter, and may you be blessed in the weeks ahead with deeper friendship with Christ and whoever crosses your path!
Yours in Christ's Love,
Scott Brill
Executive Director